HMLR is an excellent example of how fast a company can start realising the benefits of MuleSoft and API-led connectivity. The diagram below clearly demonstrates the accelerated delivery enabled through the reuse of APIs.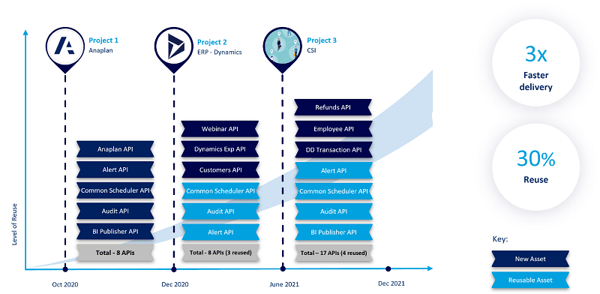 HM Land Registry case study: 30% API reuse rate.
HMLR's three integration projects delivered over a 15-month timeframe benefitted from the foundations laid during this Oracle to Anaplan project. As a result of API reuse and out-of-the-box connectors provided by MuleSoft, the team delivered the consequent projects three(!) times faster than the original implementation on legacy technologies. Furthermore, even within the first project, the team successfully reused several System APIs, and thus, accelerated the delivery.