When you buy or sell a house, flat or land, the details about your ownership are recorded with His Majesty's Land Registry (HMLR) to protect your property rights. The organisation stores over 25 million titles. Each registered title is linked to information about the extent of the land, details about the owners, any charges (mortgage), benefits, restrictions and even the likelihood that the property will flood.
HMLR required a robust and effective way of managing their operational planning data, and an Anaplan DataHub was introduced as a single source for finance and operational data. This strategic tool was key to the organisation's being able to make more effective decisions that were data-driven. To see ongoing benefits from the DataHub, the data within needed to be as real-time as possible. Yet this process required a series of repetitive manual tasks to extract and load the information.
Operational information was extracted from a DB2 database or data warehouse using a MicroStrategy (MS) management information reporting application. The finance team would then pull information from an MS-generated report to manually create or amend operational models in the Anaplan Data Hub. HR and financial data were retrieved from the Oracle database to compensate for the lack of details provided by the original MS report. Finally, the team manually manipulated and uploaded these details into the Anaplan model.
Challenges
Manual extracting and submission of data is inefficient and prone to errors;
Lack of automation in critical financial processes, including operational reconciliations;
Increased risk of fraud and abuse due to manual tasks;
Various siloed data sources without a single point of truth;

Duplicate records

and data consistency issues due to manual processing.

How we made it work
HMLR required an integration solution to automate the process of data extraction and real-time consolidation. To start with, the organisation engaged our MuleSoft experts to run a 1-day MuleSoft Test Workshop. During the event, the HMLR team evaluated whether MuleSoft's integration platform would be the right fit for the organisation's needs. Following the workshop's success, HMLR selected MuleSoft as their integration enabler.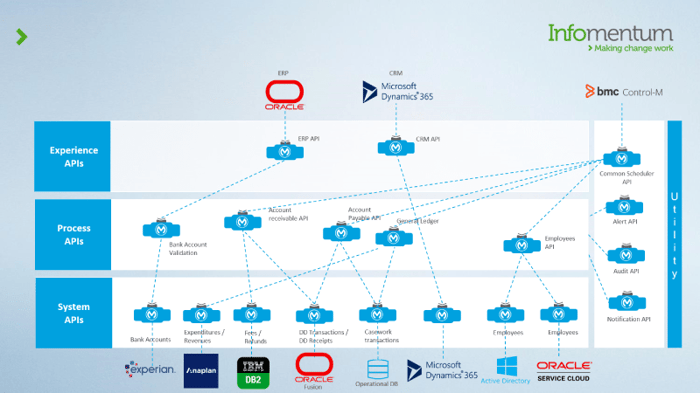 API-led solution for HM Land Registry.
The project applied an API-led connectivity approach to the design (as shown above) to decouple the backend data sources and the receiving Anaplan app. This abstraction layer reduced the dependencies and provided opportunities for reusability for future integration projects.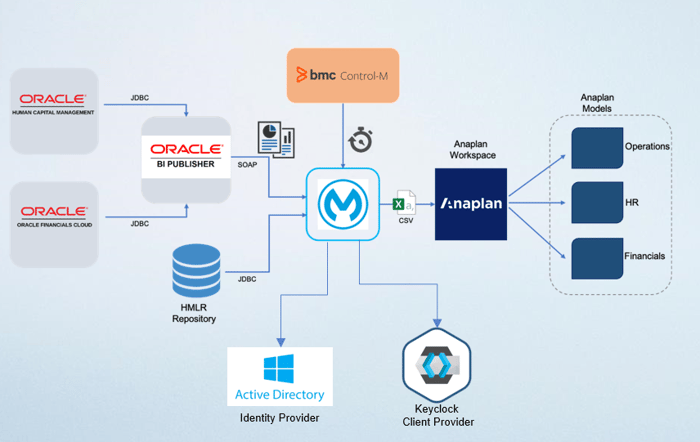 Data flow solution - logical view.