The Infomentum Accelerator for Local Authorities offers councils a bundle of solutions to fuel their digital transformation and offer residents an outstanding connected experience. These solutions were selected based on our extensive work with councils and designed to address their common challenges. The Accelerator contains pre-built components, including various APIs, implementation templates, documentation and reference architectures. This ready-to-use repository helps IT teams deliver projects 50-60% faster. Furthermore, the available best practice patterns ensure the high quality of the delivery from day one.
No need to design, build and test these solutions from scratch; we've done the hard work for you!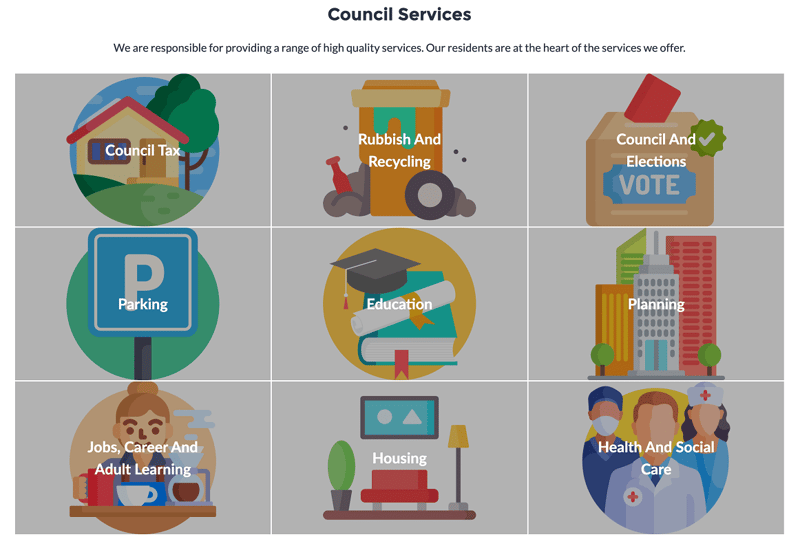 Online digital self-service options for local residents.
What is a MuleSoft Accelerator?
"Accelerators are a collection of technical assets (predominantly API specifications and implementation templates) and documentation to accelerate the implementation of multiple use cases supporting a larger business or industry problem.
Accelerators are designed as modular building blocks. Customers can change the patterns, mappings, and endpoints to suit their needs. The accelerators represent best practices recommended to customers to accomplish these use cases. Customers can save hours of discovery, design, development, and testing each time they use an accelerator asset." (source: MuleSoft Exchange website)
Digital council
Most local authorities aspire to meet the needs of their communities and become digital trailblazers by leveraging technology. People-centric services aim to satisfy and exceed citizens' expectations across various areas of their lives, including waste management, parking and housing services.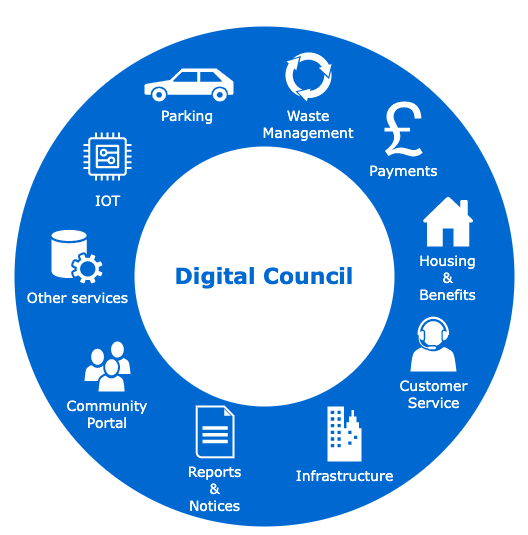 API-led diagram
The Accelerator's core is the collection of APIs required to establish connections to 3rd party solutions. We plan to continuously expand the pool of supported platforms utilised by councils' services and business processes.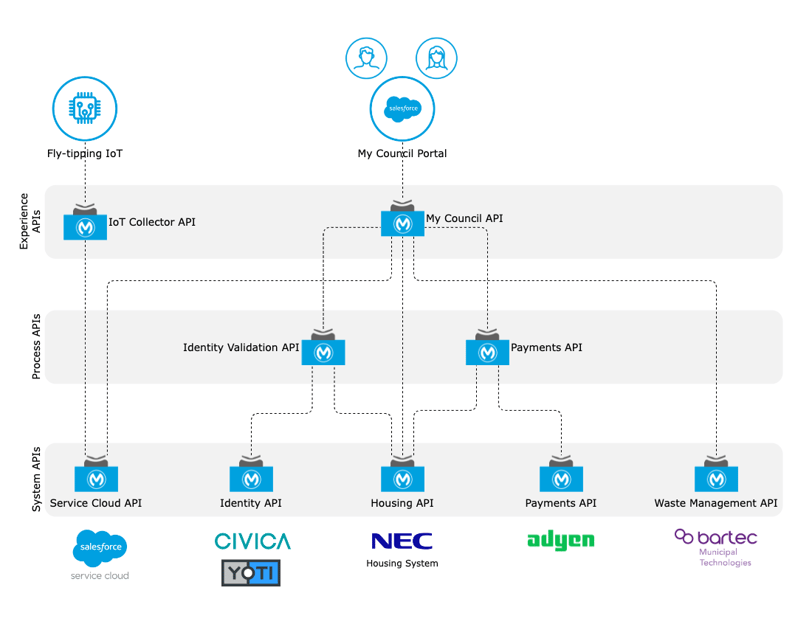 3 layers of APIs to extract, process and share data from the commonly used systems.
Features
My Council Portal
Housing and Tenancy data:
Tenancy Details
Account Details
Transactions Details
Statements
Direct Debits
Identity validation:
Setup new accounts in the Council
Link accounts with Housing System
Integration with Payment system:
Housing payments and direct debit setup
Parking payment
Other services payment
Integration with Waste Management System
Waste collection schedule
Integration with Service Cloud
Complaints
Service request
Others
Council Automation and Efficiency
Integration with IoT devices:
Automatic detection & report of fly-tipping
Integration with Service Cloud
Use cases
Use case 1: Tenancy and Housing Data.

Residents can consume their Tenancy & Housing information in real-time. The accelerator provides assets to unlock the Council Housing System data and expose it through an Experience API.
Features:

View Tenancies.
Account Details.
Transactions.
Statements.
Direct Debits.

Case study 2: Waste collection schedule

Residents can find out about the bins and recycling collection dates using their postcode. The accelerator provides APIs to integrate with the most popular domestic waste collection & recycling services like Bartec.
Features: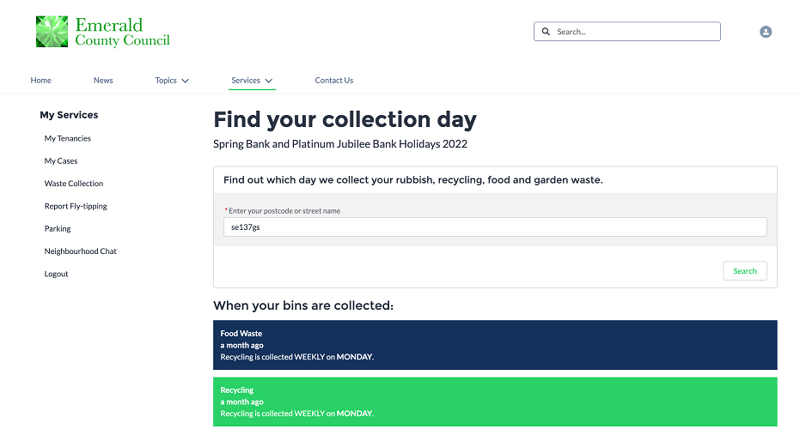 Use Case 3: Civica - OPENPortal
Residents can access their housing information from Civica Portal directly and in real-time.
Features:
Unified login with Civica OPENPortal & Open Vision
Access account details, benefits and more.