Digital transformation enabled by MuleSoft
According to Susan Ritchie, their partnership with MuleSoft was not just about technology, but a strategic shift that empowers SLC to transform and modernise operations.
MuleSoft is a real enabler for our delivering on our on our strategy. It's the thing that glues all things together to make them work.
- Susan Ritchie, Head of Enterprise Integration at Student Loan Company
Think of MuleSoft as the invisible glue that brings various platforms and systems together. While we can see what Salesforce do, MuleSoft works quietly to make them all work together smoothly.
MuleSoft shines in three main ways at SLC. First, it helps connecting Salesforce to other important systems like Alfresco and Okta. It's even behind the new electronic payment system that ensures everyone gets paid on time.
Second, MuleSoft simplifies things by building reusable service integrations, making SLC more flexible and adaptable.
Third, MuleSoft helps retire outdated systems less painful, reducing risks and making things more secure. In fact, SLC's security people are impressed. They say MuleSoft helps them stay on top of vulnerabilities and keeps everything secure.
Susan Ritchie highlighted a fascinating aspect – the rate of reuse. Initially proud of achieving a 50% reuse rate, she admitted being outdone by newer achievements. However, the journey itself is promising.
In June 2022, the rate was at 30%, then climbed to the 40s, and eventually reached the goal of 50%. This upward trend indicates positive movement in the right direction. While there's still a long road ahead, the progress is tangible.
Empowering organisations beyond technology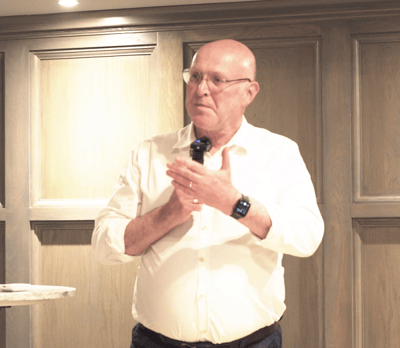 Norman Sawers, Strategic Account Executive from MuleSoft who worked with the SLC account for years, brought a perspective that resonated deeply with Susan Ritchie's insights. He emphasised that the conversation isn't just about technology; it's about empowering people and entire organisations. It's about aligning technology to specific business goals set by customers. This alignment, he noted, sets MuleSoft and Salesforce apart from others, as they are focused on more than just software functionalities.
Norman stressed out how the engagement of MuleSoft and Salesforce with their clients goes beyond technical aspects. It's about enabling customer success by working together to fulfil strategic objectives. This collaborative approach isn't just a sales pitch – it's the reality that has been unfolding over the years of partnership.
We're not just talking about the bits and bytes of some software. We're talking about the engagement of ourselves as an organisation with our customers to enable that customer success.
- Norman Sawers, Strategic Account Executive, MuleSoft
Referring to the remarkable 50% reuse rate Susan mentioned, Norman underscored the significance of such metrics. He tied this achievement to the concept of a "composable organisation" facilitated by MuleSoft. In this context, he referred to the example of "lifelong learning" – a government initiative suggesting the creation of a loan for tertiary education, which has implications for Student Loan Company's services.
Conclusion
Susan Ritchie's story, shared at the recent event "MuleSoft Data Strategy PoV for Government" in Edinburgh, demonstrated that technology is not merely a collection of tools but a driving force for organisational transformation. By aligning technology with business objectives, organisations can propel themselves toward success, foster innovation and improve customer services.
Both Susan and Norman emphasised the importance of strategic partnerships in leveraging the power of advanced technologies to reach strategic objectives, foster growth and attain success.